De Zelkova
Pasión por el Golden Retriever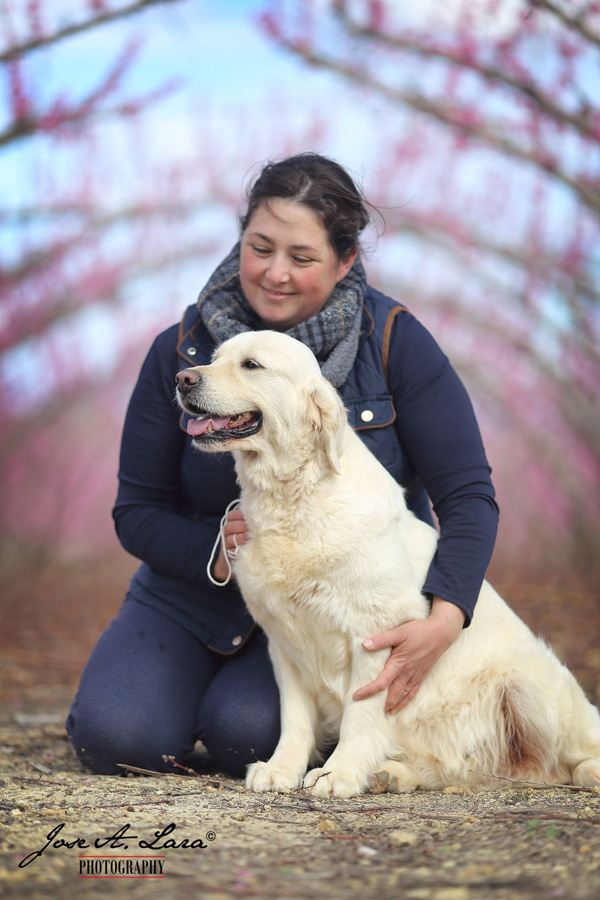 Apasionados por el Golden Retriever en Valencia.
Autentica pasion por el Golden Retriever Anteponemos la Tipicidad, el Carácter, la Salud y la Belleza de esta magnífica raza.
---
We inlove Golden Retriever making sure that we always select the best in order to maintain the typical character and beauty of this lovely breed.



| | |
| --- | --- |
| | |
Contacto: Esther y Jorge
Valencia ( España)
Mobile: +34 625 632 857

esther@dezelkova.com


"Miembros del Club Español de Retrievers"
By using our website you are accepting the use of cookies. Cookies Policy By using our website you are accepting the use of cookies.   What are Cookies? Cookies are small text files that are placed on your computer, smartphone or other device when you access the internet. Why are cookies important to the de zelkova Website? Cookies enable users to navigate around our website and help us to improve the user experience. Without cookies enabled you cannot see the website as we intended it to be. Some parts or services of the website will not be available if you disable the cookies. Why we use cookies? We use cookies within our online application forms, language selection and other functions.  To track how visitors reach our site and the path they take through it. For example, we use Google Analytics, a web analytics service provided by Google. Google Analytics uses cookies to help us to analyse how users use the site. Find out more about how these cookies are used on the Google Privacy site. To monitor and manage our Website traffic. How to control and delete cookies If you wish to restrict or block the cookies which are set by us, or indeed any other website, you can do this through your browser settings. The Help function within your browser should tell you how.   None of the cookies used on this website collect personally identifiable information about you.

Al utilizar nuestro sitio web está aceptando el uso de cookies. ¿Qué son las cookies? Las cookies son pequeños archivos de texto que se colocan en el ordenador, smartphone u otro dispositivo cuando se accede a Internet. ¿por qué son importantes las cookies en el sitio web de de Zelkova? Las cookies permiten que los usuarios naveguen por nuestro sitio web y nos ayuden a mejorar la experiencia del usuario. Sin cookies habilitadas no se puede ver el sitio web como se pretende que sea. Algunas partes o servicios del sitio web no estarán disponibles si deshabilita las cookies. ¿por qué usamos cookies? Utilizamos cookies dentro de nuestros formularios de solicitud en línea, selección de idioma y otras funciones. Para hacer un seguimiento de cómo los visitantes llegan a nuestro sitio y el camino que toman a través de él. Por ejemplo, utilizamos Google Analytics, un servicio de analítica web proporcionado por Google. Google Analytics utiliza cookies para ayudarnos a analizar cómo utilizan los usuarios el sitio. Averigüe más sobre cómo se utilizan estas cookies en el sitio de privacidad de Google. Monitorizar y gestionar el tráfico de nuestro sitio Web. Cómo controlar y eliminar cookies Si desea restringir o bloquear las cookies que se establecen por nosotros, o de hecho cualquier otro sitio web, puede hacerlo a través de la configuración del navegador. La función de ayuda dentro de su navegador debe decirle cómo. Ninguna de las cookies utilizadas en este sitio Web recopila información personal identificable sobre usted.